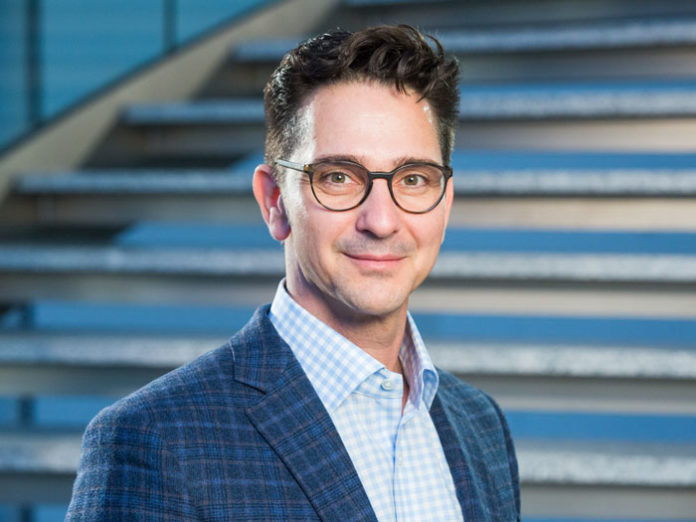 Today, even complicated breast diseases can be treated successfully thanks to modern therapies, says Prof. Dr. Kümmel. He's in a good position to know, because he leads the Breast Centre of the Essen-Mitte Clinics, one of the largest breast centres in Germany.
Clinic Compass: Prof. Dr. Kümmel, every year 70,000 women who are diagnosed ask themselves: Can breast cancer be healed?
Prof. Dr. Kümmel: Depending on the tumour biology, the survival rates range between 70 and 98 percent. There are cases of high risk where the prognosis is not as good, but there are also less aggressive courses of disease. We already treated women who did not need a chemotherapy although they had a lymph node involvement. Even this group can survive the disease with a chance of 96 percent. Furthermore, there are patients with high lymph node involvement and a high risk. In this scenario, unfortunately only 70 percent of the patients survive. All in all, the tumour types that appear in the case of a breast carcinoma can be overcome permanently by most patients.
Clinic Compass: In the Breast Centre of the Essen-Mitte Clinic, 12 specialised doctors and 27 nurses work with about 2,200 inpatient cases. Patient satisfaction is high. Would you say that in oncology clinics, the ratio of 1 specialist to 2 caregivers is ideal?
Prof. Dr. Kümmel: We pursue the following philosophy in our clinic: What relieves the doctors and what relieves the nursing sector, so that medicine and nursing can take care of the patients as exclusively as possible? For this purpose, we hired additional staff. For example, the nurses do not distribute food anymore, this is the job of service staff. Moreover, there are employees that take on administrative tasks. We have four employees that only prepare tumour conferences. In other hospitals, doctors do this in addition to all their other tasks. In the out-patient department, we have nurses that got further training in wound care and become so-called "wound experts". Thereby, they relieve the doctors after surgical interventions and are also able to give consultation to the patients.
Clinic Compass: A constructive error culture, is a decisive factor for employee satisfaction and also has a significant impact on the development of the whole department. Especially when such a large number of surgeries is carried out like in the Breast Centre in Essen, it can become quite difficult to catch up with all errors. What kind of error management do you use in your daily work?
Prof. Dr. Kümmel: Unfortunately, errors happen anywhere. We process errors through various measures. For example, we have a monthly meeting where all the medical personnel gets together, from physiotherapist to chief physician. During this meeting, everyone can express himself or herself and we work together on solutions. For example, there is the section "praise and criticism" where patient evaluations and criticism from outpatient specialist colleagues are being presented. In general, we do not give deficit-oriented advice. We always ask ourselves how to deal with criticism in a constructive way. This can sometimes be realized by changing the organization or communication. Occasionally it is also a question of knowledge management, of information or further qualification. With such measures, not only the quality but also the team spirit is improved as the feeling of belonging is is strengthened.
Clinic Compass: Can you describe the treatment of a breast cancer patient that stayed in your mind?
Prof. Dr. Kümmel: The best part for us is that we developed so many new medications through a lot of studies that we can already treat many patients with a suitable system therapy before surgery. This has led to a sharp increase in the number of patients in whom no tumour cells can be detected anymore before surgery, which is of inestimable value for the patient and a great success for all of us.
Before becoming Director of the Clinic for Senology/ the Breast Centre of the Essen-Mitte Clinics, Prof. Dr. med. Sherko Kümmel worked as a Senior Physician at the Charité University Women's Clinic and the University Women's Clinic Essen. His main research areas are Operative Gynecology and Gynaecological Oncology. He devotes special attention to the treatment of breast cancer.